Staff
The main crew is comprised of 2 great individuals who back in the year 2000 decided to pursue a lifelong dream of owning their own business by dropping an offer that would eventually turn into reality early April 2001. The two were born and raised in the immediate area. They come from slightly different walks of life having acquired skills through past employments that have become extremely helpful and crucial in the everyday management of Memquisit Lodge. Let's meet each of them.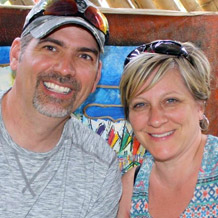 Charlene & Frank Daoust
Charlene was born and raised in Monetville Ontario, which is basically the same town Memquisit lodge is located. She is happily married to Frank and is the mother of two children, a son of 23 years of age and a daughter of 21 years of age.
She brings to the business numerous years of office experience handling and meeting difficult deadlines on a timely basis. Her unparalleled composure and pleasantness provide the lodge with an ideal character to effectively handle customer's requirements.
Her personal working experience brought her from working in a local restaurant in her high school years to Administrative Assistant for the French River Municipality and the Ontario Provincial Police local detachment office.
Frank needless to say is happily married to Charlene. He was born and raised in Noelville, a small town located 10 miles west of Monetville.
Frank's background was obtained through various facets of retail marketing. He possesses a great understanding of what customers want and need. His marketing approach assures that our customers are well taken care of. Frank's flair for designing professional ads and artwork for the lodge provides a personal touch to all of our advertising. Over his career in the retail sector he has obtained numerous business connections throughout Ontario that serve the lodge's day to day activities very well.
The remainder of the Crew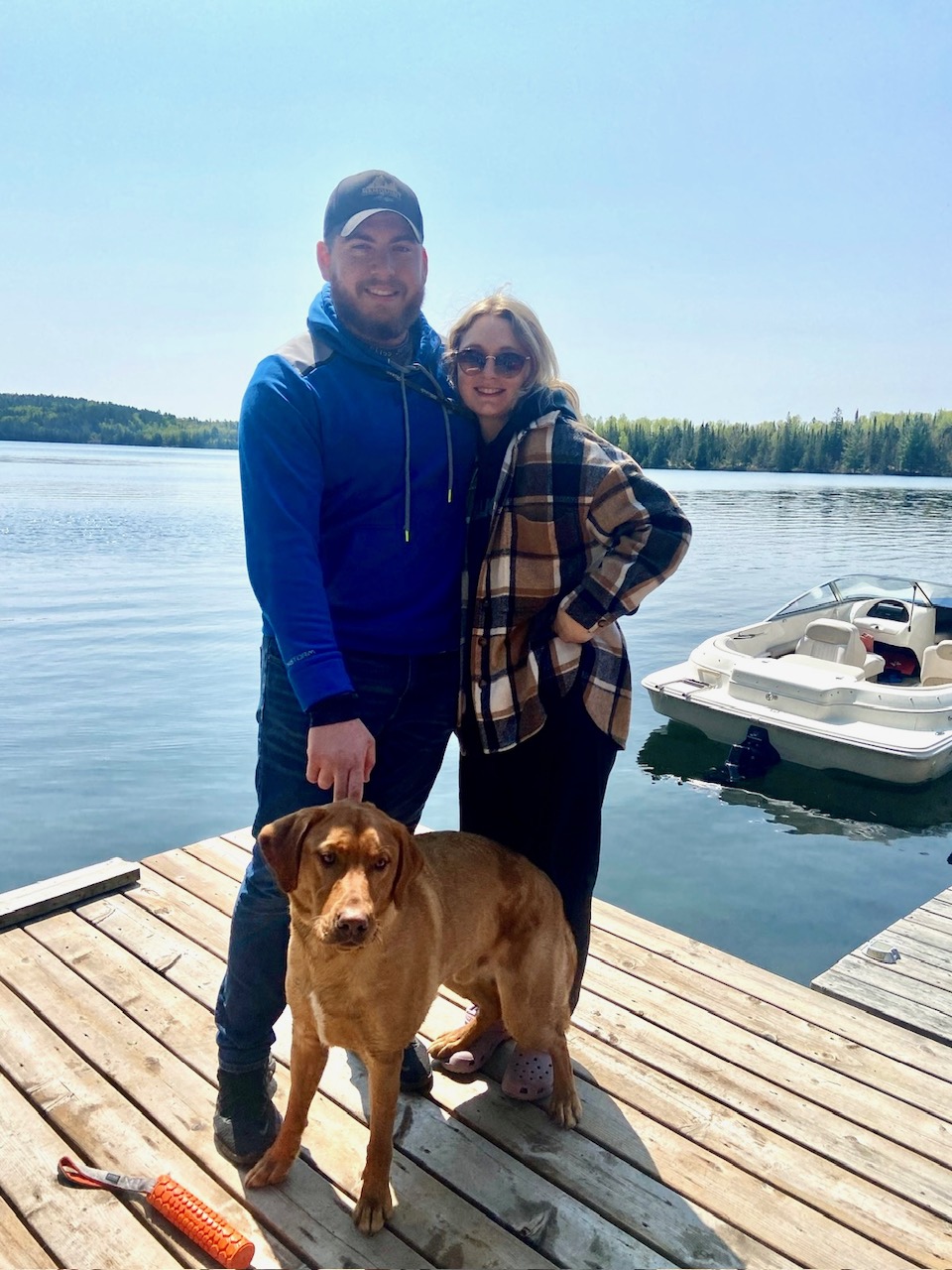 Sebastian
Seb was only 4 yrs when we bought Memquisit Lodge. He was always to quick to let people know that "he Owned this place" until he got older and realised the amount of work it involved lol. Seb worked full time for us for many years until (2016) where he worked for the MNR and then on working in his field way up North. He has graduated from Cambrian College with an Electrical Engineering Technologist diploma. Meeting new people every year, his list of friendships made here is still growing. He does still guide for us when needed. He is working on his Industrial Electrical Licence as an apprentice in Sudbury, but also talking about someday taking over the lodge.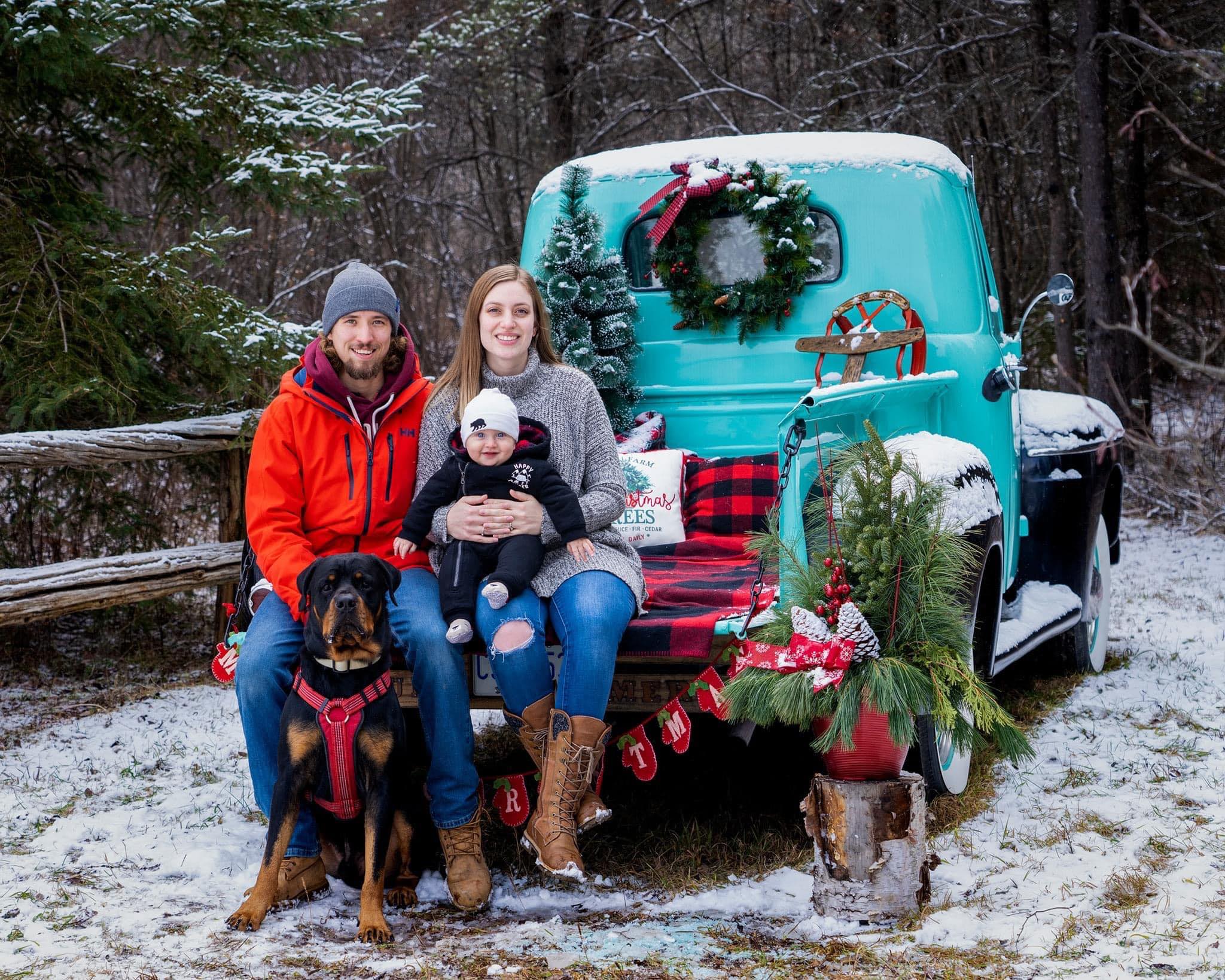 Kaitlin
Kaitlin moved to North Monetville at the age of 2 when we bought the lodge.
She worked full time for us up until the fall of 2018, waitressing, dishes, and other duties as mom and dad assigned lol. She enjoys serving as she gets to know the guests on a more personal level. This lifestyle is all she knows and has made alot of lifetime friends and experiences she will never forget. She graduated the Criminology Program at Laurentian University spring of 2019. She is currently working as a security guard and in the last stages of interviews in becoming a Youth Corrections Officer, something she is passionate about and looking very much forward to it becoming her career. Kaitlin married her highschool sweetheart here at the lodge in August 2020.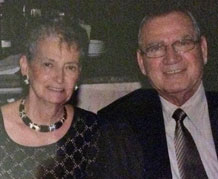 Josée
2001 to present
Franks mom, helping in every aspect of running this lodge that she can, from cleaner, server, baker etc she is dedicated to making sure her son and daughter in law are as successful as they can be while also ensuring the guests enjoy their stay. Franks father Mike, passed in November of 2019 and will be greatly missed but has left Frank with his knowledge and expertise in the kitchen with his recipes and talent. Nobody could rake up the leaves like Mike did for 19 years to get us ready for opening. Mike also was a big help in the kitchen when big groups were in, he kept us in check, from getting the coffee ready to preparing the bacon and sausage, working the grill and helping with measurements as he had a lot of experience serving over 200 people at a time with church functions. He was a big part of our family and is sadly missed.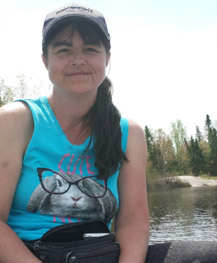 Simone
2013 to present
Simone started off with our cleaning crew, and is now our head cleaning crew leader. She has a daughter, same age as Charlene and Franks. She is dedicated and brings many years of experience. Takes pride in her work.
Our Weekend Crew
Without our weekend clean-up crew it would be impossible to prepare our cabins on time. These people work relentlessly against the clock having to prepare up to 18 cabins in a maximum time of 5 hours from check out to check in. One cannot forget that in order to perform this work these individuals basically have to be rock climbers, as a number of our cabins require them to haul heavy pack sacs up the steep hills leading to some of our cabins. This crew is comprised of the many others from time to time as needed.
Without these folks the main crew would not be able to keep up and be ready on our busy check in check out days.